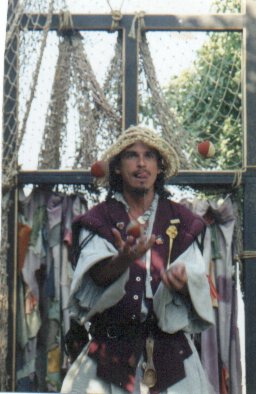 The Bawdy Juggler is the original rogue on the Rogues Reef Stage at the Renaissance Pleasure Faire.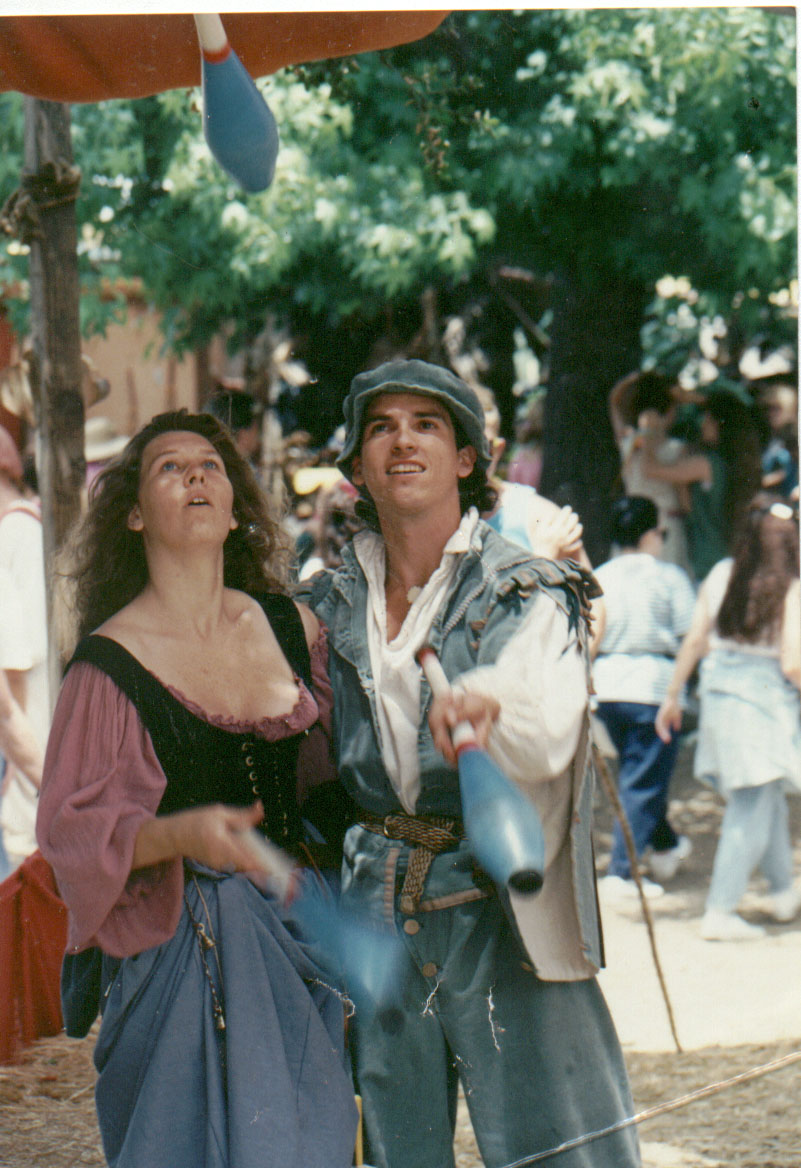 With a little help, anyone can learn to juggle at the Juggling School. Here Adam "half juggles" with a friend at RPFS.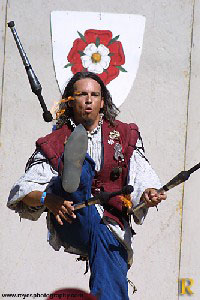 On stage at the Central Coast Renaissance Festival while passing fire under the leg. That's hot, dawg!!!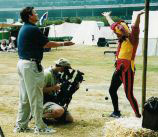 Adam is always fooling around when there's a camera about. Especially news cameras.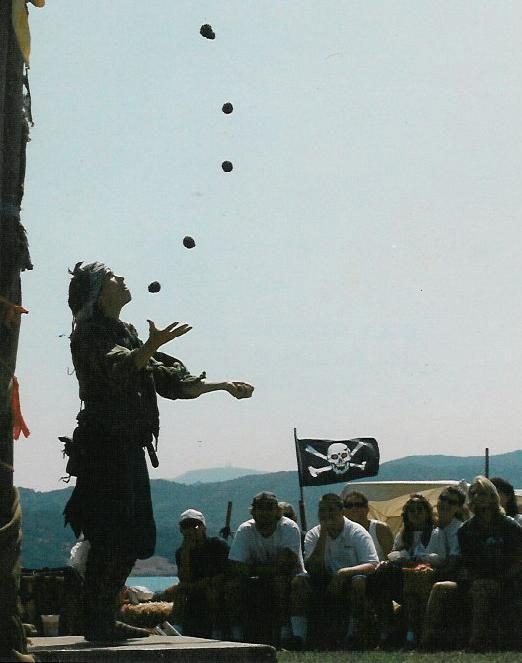 It takes lots o' balls to entertain a pirate crew... Adam has seven of them, and they're made of steel.